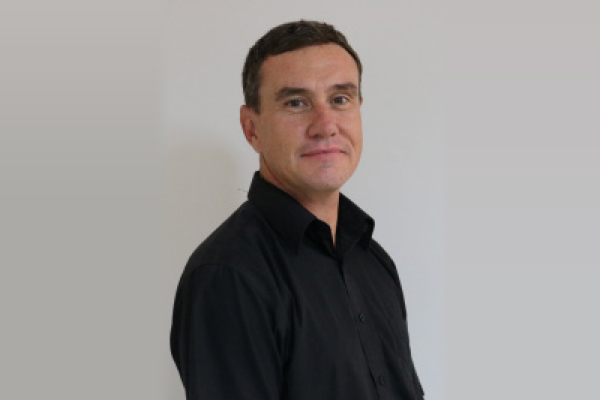 Meet Clifford Brown, Health & Saftey Manager at Mickor Electrical Ltd., born and raised in South Africa.
Here's Cliff's story… He spent 15 years in the Military as a Senior Artillery Officer and Second-in Command of a large Artillery Regiment which laid the foundation of a solid set of values the he bases his life and work ethic on, namely:
● Integrity
● Never say die attitude
● People are important
● Leading by example
Cliff's time in the Military prepared him well and taught him many valuable lessons, lessons that he uses not just in his personal life, but in business and when working with people.
The Military prepared him well for a career in Project Management, in which he undertook multi-million-dollar projects with two large Aussie Mining Houses (BHP Billiton & Rio Tinto) and then to developing a 2300-hectare Banana Farm in Mozambique from bare land.
Working with large organisations, such as BHP Billiton & Rio Tinto provided some real insight into how important the management of Health & Safety is within the workplace. Even though H&S was not his primary role, it definitely played a part in introducing him to H&S and little did he know that this would later stand him in good stead.
Since moving to New Zealand, he has worked with a large Industrial Door Installation Company, who he still consults for on a weekly basis and manages their H&S, as well as large Fire Protection company in Bay of Plenty & Waikato, as a Contracts Manager.
It was in this time as a Contracts Manager that he noticed that many businesses were lacking in the H&S compliance space, due to various reasons, such as time, resource availability, knowledge etc.
Cliff then decided to utilize his Health & Safety knowledge he had gained over the years to assist small to medium (and even large) Business Owners within the greater Waikato implement an effective & compliant Health & Safety management system, to ultimately ensure their employees are getting home safely… daily.
His connection and enjoyment of assisting people has brought him on this path to meet new people each day and potentially assist them in making a sound decision in their business to ensure the safety of them and their staff.
Cliff's never say die attitude is part of the reason his goal for the next year is to complete 50 Ultra Marathons and 50 Marathons, a journey started more than 20 years ago. His bucket list item is to one day run the length of the Great Wall of China.