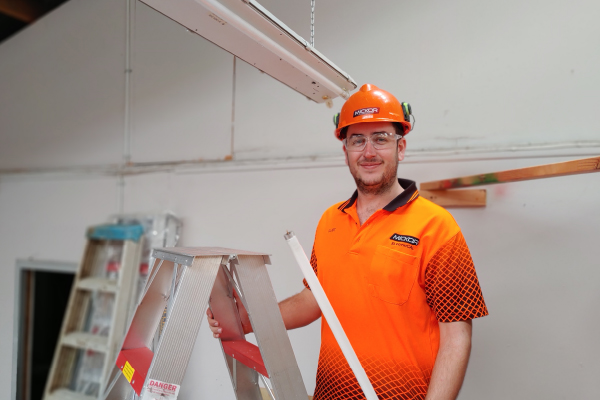 Meet Elliot Hassan – Electrician at Mickor Electrical Ltd., born and raised in Kaitaia, New Zealand
Here's Elliot's story…
Elliot was born and raised in Kaitaia (yip that Far North). As a young boy he always wanted to be a Helicopter pilot, but straight out of high school he headed to Whangarei to do a pre-trade course instead. In 2015, shortly after completing his course he started his apprenticeship with Mickor Electrical.
Elliot brings many skills to Mickor including being levelheaded, really patient and a quick problem solver, these come in really handy when working with live wires, and when riding his unicycle.
After 5 years in Hamilton, Elliot and his partner have made the decision to move back home to Kaitaia. The Directors at Mickor didn't want to lose Elliot and so they are working together to set up one of the first Mickor Franchises.
His personal motto is "It's not about the destination, it's about the Journey" and so when he is not working (or gaming of course), you can find him and his partner hitting the slopes in Mt Ruapehu, and hopefully, one day soon, the slopes in Japan.
This is only the beginning of Elliot's story.
To be continued…