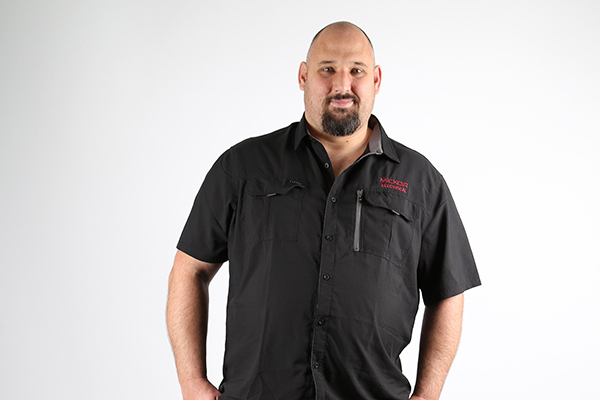 Meet Ryan Ridderhof, Director at Mickor Electrical Ltd., born and raised in Johannesburg, South Africa.
Here's Ryan's story...In 2001 Ryan finished school and went to work for his father at Mickor. As an apprentice he worked on many large nationwide projects for Telkom (Telecommunications) and insurance claims for one of the biggest banks in South Africa.
In 2008 Ryan started night classes to get for his wireman's license. His fiancee at the time (now his wife) didn't want to stay home by herself at night, so she went to classes with him, however she used this time to plan their wedding.
Ryan got his wireman's license in 2009 becoming a qualified electrician. This accomplishment was the gateway for Ryan into project management and tendering. He was also doing the Thermal Imaging for 2 large firms in South Africa.
He was part of the management team that opened a merger company called Mickor Umzikantu in 2011. Which he ran until he made the decision to move to New Zealand.
In 2013 Ryan and his family moved to Hamilton, New Zealand and he went into business 50/50 with his father, Mike, opening Mickor Electrical Ltd. They started building a new business back up from scratch by both being out on the tools, going door to door looking for new work and sub-contracting out to other electrical companies.
By 2018 Mickor was well established enough for Ryan to move into a more office-based role doing tendering and project management.
2019 was a big year for Ryan as he became a Thermal Imaging practitioner and qualifying with the second highest mark in New Zealand. He now does the Thermal Imaging for a few large companies and is also a registered IQP & Skills assessor, continuing to upskill.
Ryan is the resident SimPro guru at Mickor and the top shooter in his online gaming clan. If his house were burning down, he would run back in through the flames to save his PC and Xbox. Ryan has been married to the love of his life for 12 years and has 2 beautiful children.