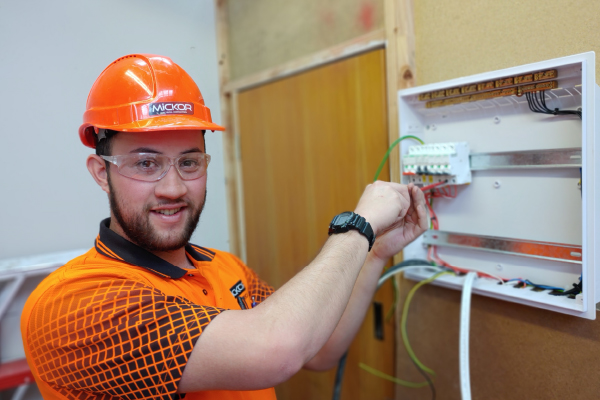 Meet Ngature Stephens – Electrical Apprentice at Mickor Electrical Ltd., born and raised in Kaitaia, New Zealand
Here's Ngature's story…
Born and raised in Kaitaia (seem the place to be), Ngature won back to back squash club championships and developed the very handy skill of consuming an entire McDonald's Sharebox on his own. In 2014, after he had finished high school he completed his Electrical Pre-Trade course before moving back to Kaitaia where he worked for 2 years.
In 2017 Ngature moved to Hamilton and joined the team at Mickor Electrical. Being 6ft1 his need to climb one less step up the ladder than the average joe was a plus, but not the only skill he brings to the job. Ngature's drive to constantly upskill is one of the driving factors to him working to become a fully qualified electrician within the next year.
With the personal motto "Don't even worry about it" he is a calming force, who brings positive vibes, great humor and abnormally quick math skills to every situation.
If he's not at work you will probably find him at Smith and McKenzie eating some curly fries and sipping Coronas or learning to do a backflip.
Ngature's story is just beginning.
To be continued…